Brown absent from Steelers facility on Monday due to ´personal matter´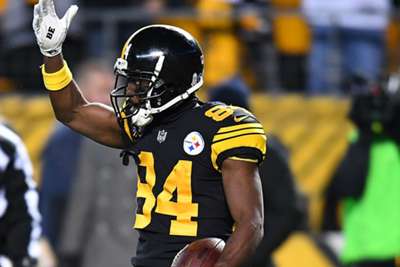 Antonio Brown was not at the Pittsburgh Steelers' facility on Monday, but his agent has clarified it was because of a "personal matter".
Head coach Mike Tomlin confirmed star wide receiver Brown did not show up for work on the same day he tweeted a comment about being traded.
In response to a Twitter user suggesting his gaudy statistics and contract were the result of quarterback Ben Roethlisberger's play, Brown wrote "Trade me let's find out".
Speculation swirled that Brown was upset with the team after the Steelers' loss to the Kansas City Chiefs on Sunday.
However, agent Drew Rosenhaus told ESPN that Brown skipped work because of a "personal matter" and that his absence is a "non-story that has been blown out of proportion".
Speaking earlier on Tuesday, Tomlin had said of Brown: "I'm looking forward to visiting with him today and discussing that and some other things. I'm not going to get into the details of why he wasn't here or whether he was excused and all of those things."
Tomlin added that Brown had not asked to be traded.