Holmes to meet with Sharks amid NFL switch talk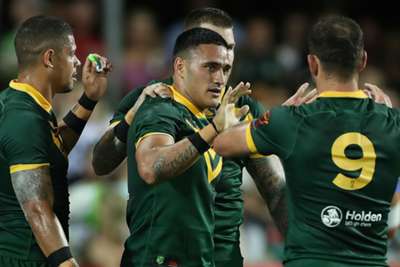 Cronulla Sharks chief executive Barry Russell is set to meet with Valentine Holmes amid reports the star wing wants to quit the NRL club to pursue a career in the NFL.
Holmes, 23, is contracted with the Sharks through 2019, while he was linked with a move to the North Queensland Cowboys.
However, The Daily Telegraph reported on Monday that Holmes was set to quit the NRL to head to the United States in a bid to earn an NFL contract.
In a statement responding to the report, the Sharks said: "Sharks CEO Barry Russell will meet with Valentine Holmes and his management representatives in the coming days to discuss reports of his potential move to the USA and the NFL.
"The Sharks are not in a position to make any further comment at this time but will provide more details once they become available."
Holmes, a 13-time Australia international, trialled with NFL teams in 2016 and was reportedly invited back for further sessions in front of scouts.