Browns deny Condoleezza Rice is candidate for head coaching job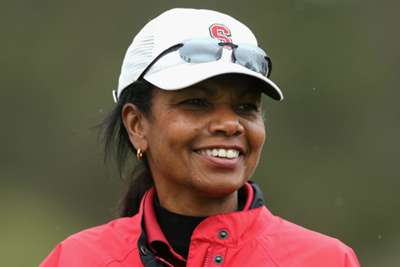 The Cleveland Browns have denied claims that they want to interview former Secretary of State Condoleezza Rice for the head coaching position. 
ESPN on Sunday reported that Rice could be in the running for a role either in an official capacity or as a consultant.
The Browns responded by stating that Rice has not been discussed as a potential candidate.
"Former Secretary of State Condoleezza Rice is a great leader, possesses the highest possible character and also happens to be a Browns fan," general manager John Dorsey said in a statement.
"I have the utmost respect and admiration for all she's accomplished and was honored to meet her earlier this season. 
"Our coaching search will be thorough and deliberate, but we are still in the process of composing the list of candidates and Secretary Rice has not been discussed."
Rice responded by posting on Facebook: "I love my Browns - and I know they will hire an experienced coach to take us to the next level.
"On a more serious note, I do hope that the NFL will start to bring women into the coaching profession as position coaches and eventually coordinators and head coaches. 
"One doesn't have to play the game to understand it and motivate players. But experience counts - and it is time to develop a pool of experienced women coaches.
"BTW - I'm not ready to coach but I would like to call a play or two next season if the Browns need ideas! And at no time will I call for a "prevent defense."
If the Browns do give Rice an interview, she would become the first woman ever to interview for an NFL head coaching job.
Rice has become more involved in the sports world in recent years after serving as Secretary of State under President George W. Bush from 2005 to 2009.
She played an integral role with the College Football Playoff selection committee from 2013 to 2016 and also recently chaired a commission on college basketball, which recommended significant changes to the sport. 
The Browns fired head coach Hue Jackson in late October after the team opened the season 2-5-1.