Josh Rosen will play ´when time is right,´ Cardinals GM says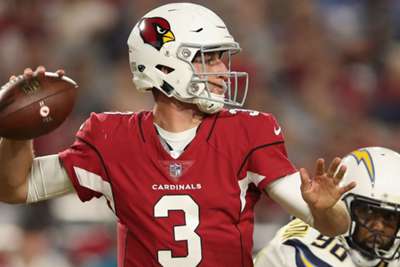 Rookie quarterbacks are making headlines around the NFL this season, with Baker Mayfield, Sam Darnold and Josh Allen already thrust into starting roles with their teams.
The fourth quarterback chosen in that heralded 2018 QB draft class, Josh Rosen, is sitting on the Arizona Cardinals' bench, and many believe the 0-2 team has nothing to lose by handing the reins to the 10th overall pick.
Cardinals general manager Steve Keim, however, knows the perils of starting a young quarterback too early, and told KMVP-FM 98.7 in Phoenix: "That's the popular question around any water cooler. When does the backup quarterback play?
"It's a tough question. When the time is right, Josh will have his opportunity.
"At the same time, you never know how a guy is going to be affected. Some guys have played too early and it has crippled their career.
"I'm not going to name names, but I think a lot of us can think of certain players. Then there are guys who have come in and had success right away. But usually it's a rocky road."
The Cardinals are last in the NFL in total offense, averaging only 175 yards in their first two games. Yet after a 34-0 loss to the Los Angeles Rams on Sunday, coach Steve Wilks said Sam Bradford would remain the starting quarterback, believing the offensive woes go well beyond Bradford.
"If I thought it was just that one position, I would be more than willing to say, 'You know what? We need to make a change,'" Wilks told reporters on Monday. "But it's not just Sam."