Former NFL lineman Evan Mathis´ 1952 Mickey Mantle card sells for $2.88M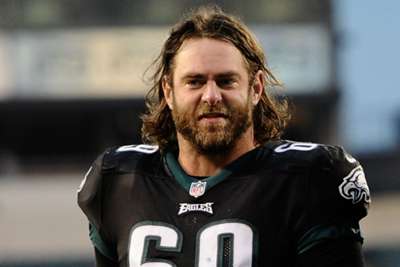 Former NFL lineman Evan Mathis has sold a Mickey Mantle baseball card for $2.88million at auction.
Mathis, who retired after the 2016 NFL season, decided to sell the jewel of his baseball card collection – a 1952 Topps Mantle card – to help buy a new house for his family.
The card, which was valued at $3.5m by Heritage Auctions, was graded by the authenticating firm PSA as a Mint 9, the second-highest grade available.
The sale price meant the card missed out on becoming the most valuable in history, that distinction still belonging to a T-206 Honus Wagner card, which sold for $3.12m in 2016.
Speaking to ESPN's Outside the Lines this week Mathis said: "I've owned it for a little over two years. These kind of things come around often, rarely do they come to auction.
"I traded 90 per cent of my collection and made payment plans just to get the card.
"The number one reason I'm selling it is to buy my wife and three daughters' dream home in Tennessee and also free up a little more buying power to hunt for more collections and buy more stuff and keep the money moving."
Mathis enjoyed stints with the Carolina Panthers, Miami Dolphins, Cincinnati Bengals, Philadelphia Eagles, Denver Broncos and Arizona Cardinals.
He was a Pro Bowl selection at guard for the Eagles in 2013 and '14, and was part of Denver's Super Bowl champion team the following year.