Martin released by Buccaneers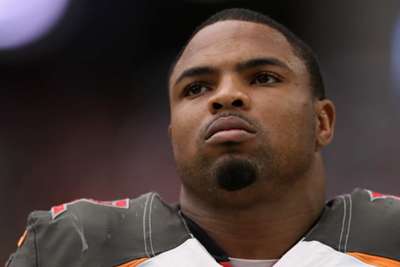 Running back Doug Martin has been released by the Tampa Bay Buccaneers.
The Bucs announced their decision on Tuesday, with Martin coming off another disappointing season for Tampa Bay.
Just twice in his six seasons with the Bucs has Martin rushed for more than 500 yards.
In 2017, he rushed for just 406 yards and three touchdowns. The season before, he only posted 421 rushing yards and three touchdowns.
By releasing Martin, the Bucs will save $6.75 million, which is what he was scheduled to make in 2018.
The 29-year-old was a first-round pick of the Bucs from Boise State in 2012 and had a phenomenal rookie season with 1,454 rushing yards and 11 touchdowns.
However, the only season in which he came close to that success was in 2015, when he had 1,402 rushing yards and seven total touchdowns.
Martin has been plagued by injuries throughout his career and missed more time due to a four-game suspension in 2016 for violating the NFL's policy on performance enhancing drugs, before eventually losing the starting job to third-year back Peyton Barber last season.