Article
Patriots elect to wear white in Super Bowl LII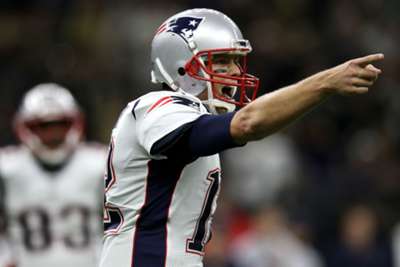 The New England Patriots are sticking to their Super Bowl superstition.
The Patriots have elected to wear their white road jerseys over their blue home uniforms in SB LII against the Philadelphia Eagles, it was announced on Tuesday.
As the home team, the defending champions had the choice on which colour to wear in Minneapolis on February 4 and they have stuck with a winning formula.
The Patriots are 3-0 dressed in white in Super Bowls under coach Bill Belichick after victories over the Eagles in SB XXXIX, the Seattle Seahawks 10 years later and that stunning comeback against the Atlanta Falcons 12 months ago.
Feedback:

All times are adjusted to your mobile phone's timezone.