Steelers´ Roethlisberger texted Bell but ´didn't hear back´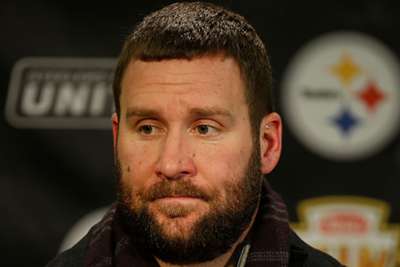 Ben Roethlisberger has no hard feelings towards Le'Veon Bell, though the Pittsburgh Steelers quarterback did not hear back from the running back when he text him after he failed to report by Tuesday's deadline.
Roethlisberger messaged disgruntled running back Bell following his decision not to sign his franchise tag, which has ensured he will be ineligible for the remainder of the NFL season.
"I texted him yesterday, didn't hear back, and wish him nothing but the best, he was a great team-mate and football player," Roethlisberger told KDKA-TV.
"To each their own...what they want to walk away from."
By not signing the $14.5million tender, his second in two years, Bell will not play in this campaign and is expected to end his tenure with the team that drafted him in the second round of the 2013 draft.
He will become an unrestricted free agent this offseason. 
Life goes on for the Steelers, who are expected to continue to lean on James Conner amid his breakout season, though he remained in the concussion protocol as of Tuesday afternoon. 
However, coach Mike Tomlin did not appear too concerned about the running back's status.
Entering Week 11, the second-year back ranks third in the league in rushing yards (771) and rushing touchdowns (10).